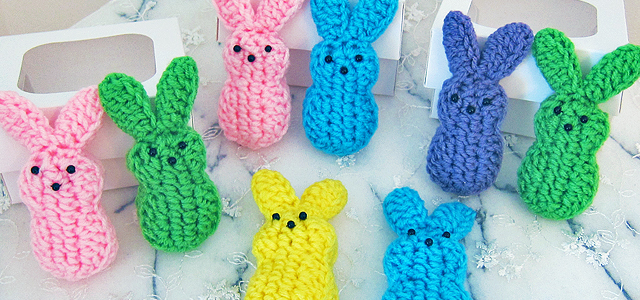 Spring is just around the corner, and I am so excited! I so love all the natural signs of rebirth and new beginnings! I love putting spring baskets together for loved ones too. In these baskets, I generally try to combine the vivid colors of the season with signs of growth, plant and animal life, and any other joyful seasonal references I can think of! And since nothing says I love you better than a handmade gift infused with loving energy, I try to include some of my own creations!
This year, I found myself with bunnies on the brain! (And I'm not talking about the unhealthy marshmallow ones ;-) Much to my delight, I discovered a fantastic tutorial for any crocheters among us! Using the instructions provided, I created the simply adorable little creatures you see above! As an activity, I found it imminently doable. Click here to visit the instructions. If this tickles your fancy, I have scoured the web for some other fantastic DIY tutorials and ideas, feel free to visit my Pinterest Boards to check them out!
After I completed these sweeties, I found the perfect boxes to house sets of two, Wilton Treat Boxes With Windows. I will be experimenting with decorating the boxes, and when I do, I will update this post with additional pics, but for now, here is what they look like boxed: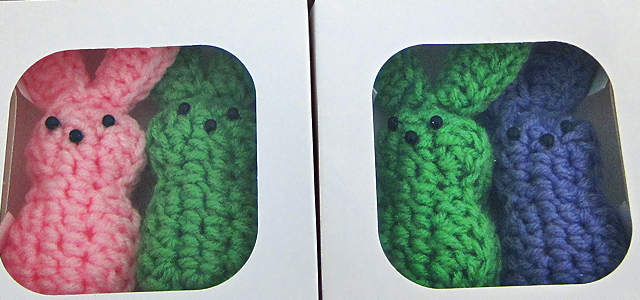 Last year, I crafted with bunnies as well! I bought little plush ones and then created tiny spring baskets for them. That was loads of fun, and another way to add a personal touch to a sweet bunny gift! To do this, I simply purchased some petite florals from my local Michaels craft store, and glued them into mini baskets that I purchased very cheaply and in bulk on ebay. Here's how they came out: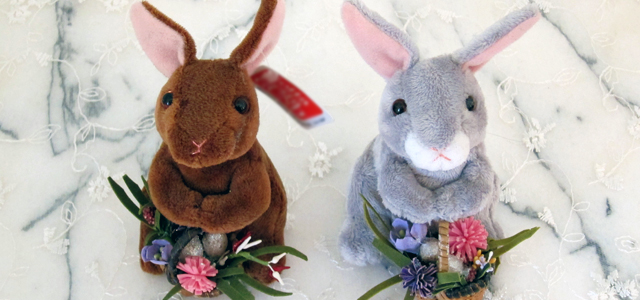 And here is a close up of the baskets:
As gifts, these accompanied one of my very favorite books about bunnies and spring, The Dance Of Spring (and not just because I wrote it, and my son illustrated it! :-) ) It is my tribute to the season! As it is widely available, feel free to click on the title or the picture below for more information.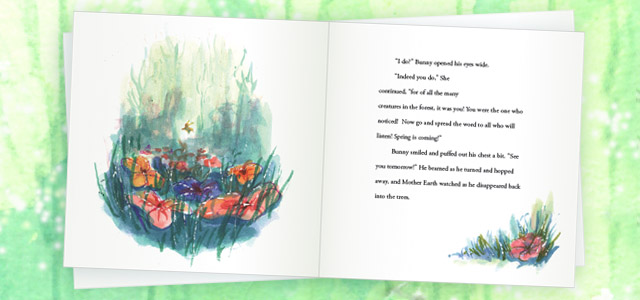 That's it for now, but stay tuned! I have an amazing spring tablescape on the horizon!
Enjoy the last vestiges of winter, and be on the lookout for early signs of spring!!